The Quality of Our Personnel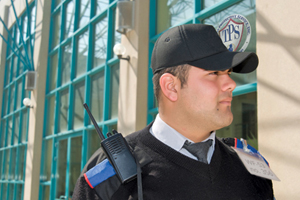 Thomas Protective Service, Inc. understands the importance of each individual in the success of our entire organization. We are committed to hiring and developing service-oriented security guards. We also realize that, in order to reach attainable goals, a security guard applicant must properly meet certain criteria for each specific job. By developing a series of pre-employment tests, we have been able to identify specific environment for each individual in which they can excel. We are extremely proud of our hiring standards and firmly believe they have also afforded our company with a higher caliber of security guard.

Basic Requirements of Our Security Guards
• Applicant must be a US Citizen
• Applicant must consent to an in-depth background check and drug screen
• Applicant must have a High School Diploma at a minimum
• Applicant must have a working telephone at his/her residence
• Applicant must have a valid driver's license
• Applicant must have reliable transportation outside of mass transit, friends, and/or relatives
• Applicant must not have been convicted of any felony or misdemeanor charges
• Applicant must have a verifiable Social Security Card
• Applicant must pass all pre-employment testing

Background Analysis
• Social Security Number
• State Issued Driver's License
• Current and Former Addresses
• Previous Employment
• Criminal History
• Date of Birth

Information for Prospective Employees
• Security Job Description. Click here to download.
• FAQ for Job Applicants. Click here to download.