The Thomas Advantage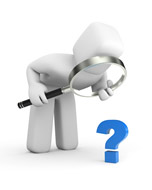 Thomas Protective Service, Inc. provides professional armed and unarmed uniformed security officers, unparalleled management and unwavering support to exceed our business partners' expectations. Our company is uniquely positioned as the pre-eminent privately held provider of uniformed security officer services.

Thomas Protective Service, Inc. offers the following twelve elements that differentiate us from the rest of the industry. Each element serves as a pillar in building a long-term partnership with our customers
The Thomas Advantage Includes:

Stability
Thomas Protective Service, Inc. is an established company known for providing uncompromising service by earning the loyalty of our employees and our customers in a variety of specialty markets:
• Class A Commercial Real Estate
• Government
• Utilities/ Infrastructure
• Corporate Complexes
• Manufacturing and Distribution Centers
• Educational and Healthcare Facilities
• Retail Stores
• Shopping Centers and Malls
• Trucking Terminals
• Warehousing
• Food Service Industries

Resources
Thomas Protective Service, Inc. has always been a family-owned and operated business whose management team is truly committed to continuing the traditions that have helped us remain a leader in the security industry.
Personal Touch
Call us anytime, day or night, and experience the personal touch of speaking with our own employees at our 24 hour Communications Center. We are dedicated to providing an exceptional, personalized service.

Freedom
We are privately owned with unbridled flexibility to make decisions that are based solely on taking care of our employees and our customers as opposed to short-term profitability.
Proven and Longstanding Management Team
Our team includes a well-known and well-respected cadre of senior managers with a tremendous amount of collective experience in building close partnerships with our customers and employees. This expertise ensures personalized and customized services specifically developed for the market. We are also active leaders in ASIS (American Society for Industrial Security); BOMA (Building Owners and Managers Association), IFMA (International Facility Management Association), AOBA (Apartment and Office Building Association) and other professional associations and private public partnerships to ensure we are contributing to the industries of our customers and listening to their current and emerging needs.

Training
Our philosophy in developing the skills of our security personnel is centered on learning, not training. Training is a mechanical activity that fails to assess the results associated with it; learning is a dynamic process where information and skills are delivered to our employees in a manner that maximizes the retention and application of this information and skills to real, on-the-job situations. Anyone can attend training, but how much the student has learned and can apply without error is the benefit associated with a learning-centered organization. As a learning organization, Thomas Protective Service, Inc. strives for error-free and value-added performance at every service interaction and at every level of our organization.

• We have an extensive internal catalog of professional developmental courses for all levels of employees. Additionally, our training department identifies external training opportunities with Homeland Security and law enforcement to enhance professional development.
• Our superior training programs and investment in our people is a cornerstone of the exemplary services we provide to our clients.
Integrity
We subscribe to the proven values of trust, honesty and ethical behavior. We are passionate about looking our customers and employees in the eyes and delivering exactly what we promise. This level of integrity drives us to establish, audit and enforce very high standards for our people and our management team. We strive to exceed expectations.

Our People
Our people are our product. How we select and treat them directly and significantly impacts the services we provide. We are extremely selective in who we bring aboard and invest the time it takes to do so. Our personnel standards are the highest.
Our Benefits
We offer competitive pay and a comprehensive benefits plan. Image is critical in the security industry and is very important in setting the tone. We provide a look and image that is unmatched.

Culture
Thomas Protective Service, Inc. is recognized as a significant and professional security firm with a reputation for excellence. We genuinely care for our business partners and our officers. Our principles of keeping people, property and information SAFE by utilizing best practices which optimize efficiency and cost-effectiveness are paramount to Thomas Protective Service, Inc.

Cost-Efficient Business Model
Despite our commitment to excellence and service quality, we understand the financial realities in managing a business and security program. We present an attractive billing structure based on our ability to keep our overhead costs lower than our competitors. By maintaining a high officer retention rate and investing in comprehensive training, we dramatically reduce the costs associated with turnover, unemployment and liability/risk – thus allowing us to be price competitive without sacrificing the quality of our program.