Our Employee Benefits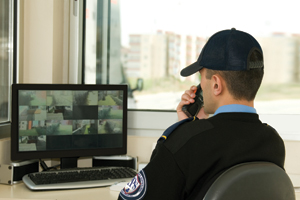 Thomas Protective Service, Inc. strives to motivate and retain dedicated employees. Coupled with our rigorous hiring and selection standards, our comprehensive program of benefits and incentive significantly enhances our ability to attract and retain a team of dedicated security professionals. Thomas Protective Service, Inc. strives to provide an atmosphere within our organization that promote employee satisfaction as well as professional growth and development.

A sampling of our benefit and incentive program includes, but is not limited to:

• Competitive Compensation
• Holiday Pay
• Affordable Care Act (benefits info in
English
or
Spanish
)
• Achievement Awards
• Employee Referral Program
• Recognition Awards
• Outstanding Service Awards
• Advancement Opportunities

Download a PDF of our Recruitment Brochure, which has additional information on our Minimum Qualifications for prospective employees and details of our Professional Security Services training program.


To Apply to Thomas Protective Service, Inc.,
Please download the PDF's of our Employment Application and our Pre-Application Questionnaire.

You may print these forms out, complete and sign them and return to us via the USPS, or you may complete the forms electronically and email them to us.

If you wish to complete the forms electronically, simply download the PDF's, enter the proper information in the form fields of the PDF's, provide your digital signature and, via the "Save as..." command in Acrobat, save the PDF's as "TPSapp(yourName).pdf" and "TPSpreAppQuest(yourName).pdf".

Please email the completed PDF's to wendy@thomasprotective.com